Alagna is one of the most popular starting point to reach Monte Rosa's peaks some of which exceed 4000 meters and which require to walk on glaciers whit a lot of creivasses and, if you ascend along alpine ways, you will have to overcome tecnical passages for which is sudjested to bring with you an Alpine Guide. Our main activities are: mountaineering, sport climbing and trekking during summer; offpist skiing (FREE RIDE PARADISE), heliski, ski mountaineering and climbing on frozen waterfalls during during winter, also indoor climbing. Our activities also inculde: canyoning, team building, works in height with ropes (high expurse jobs).
Ski Touring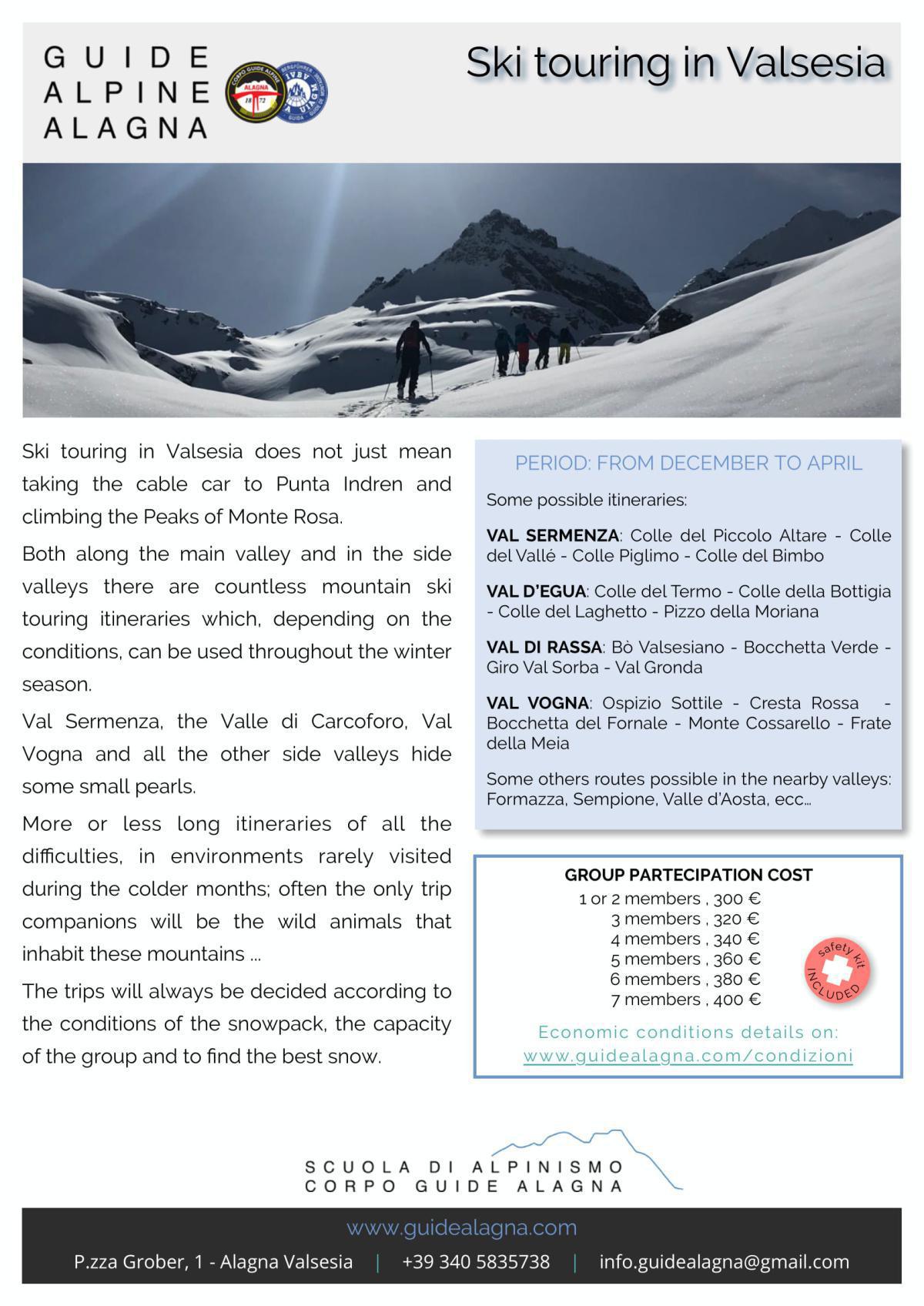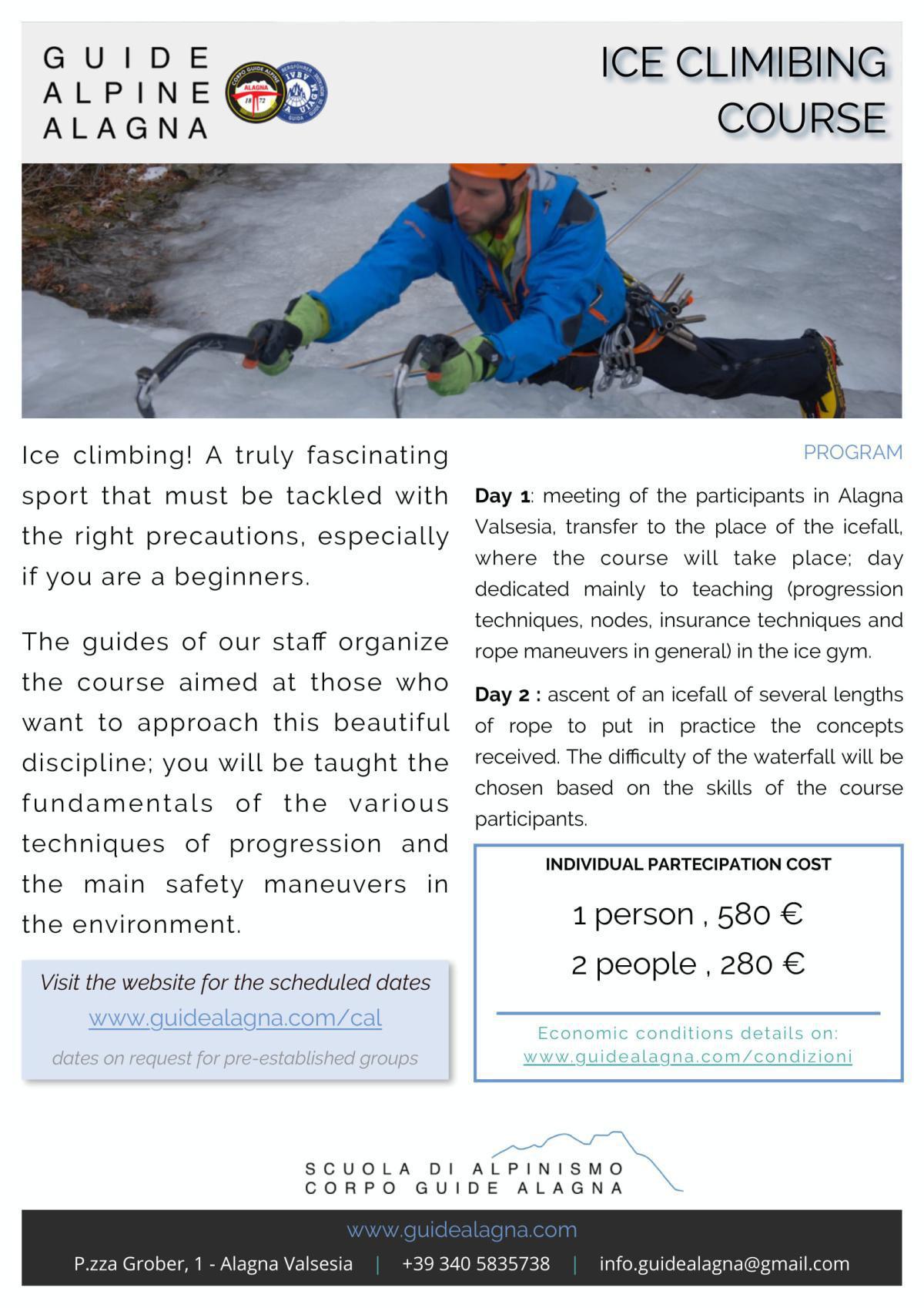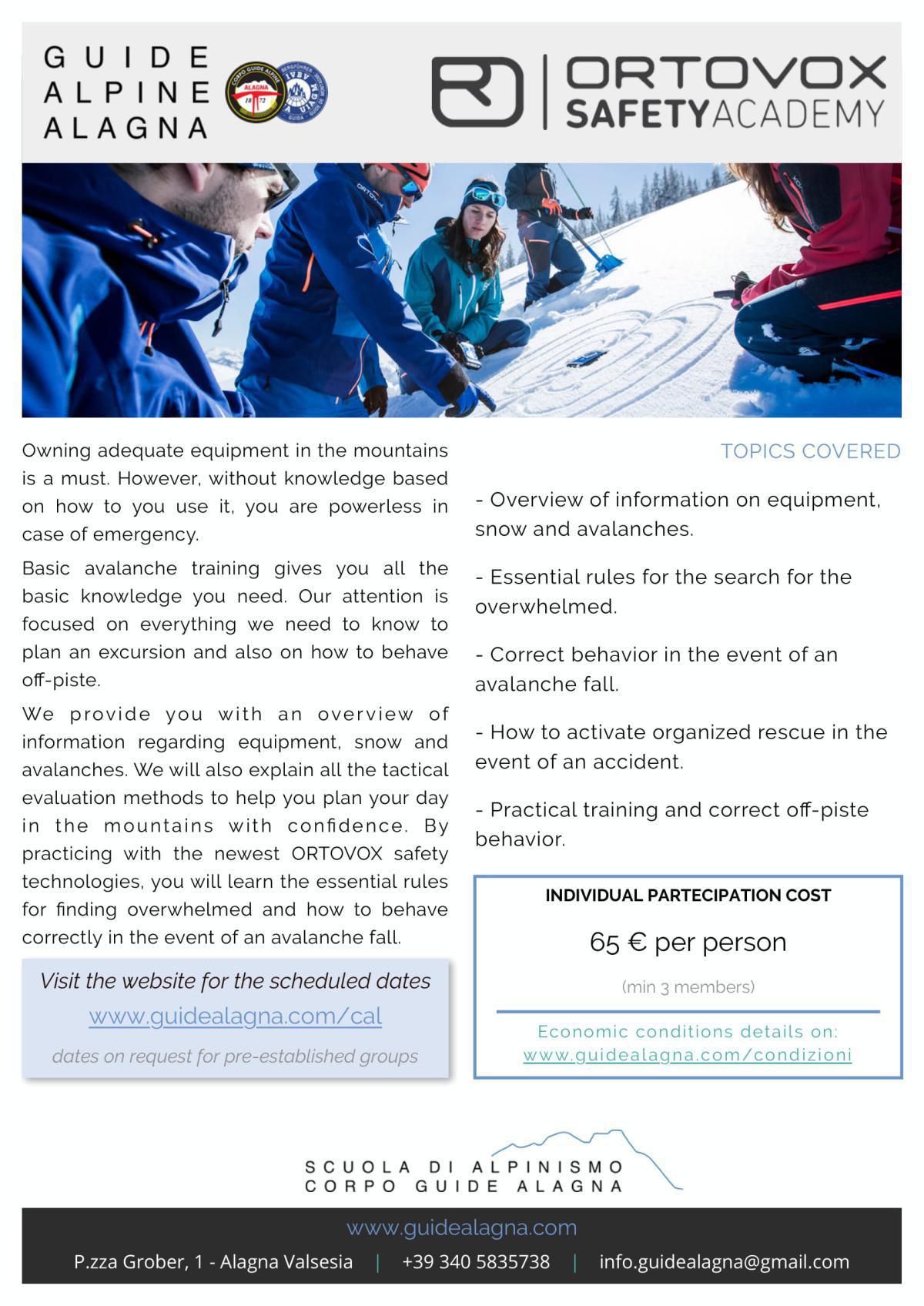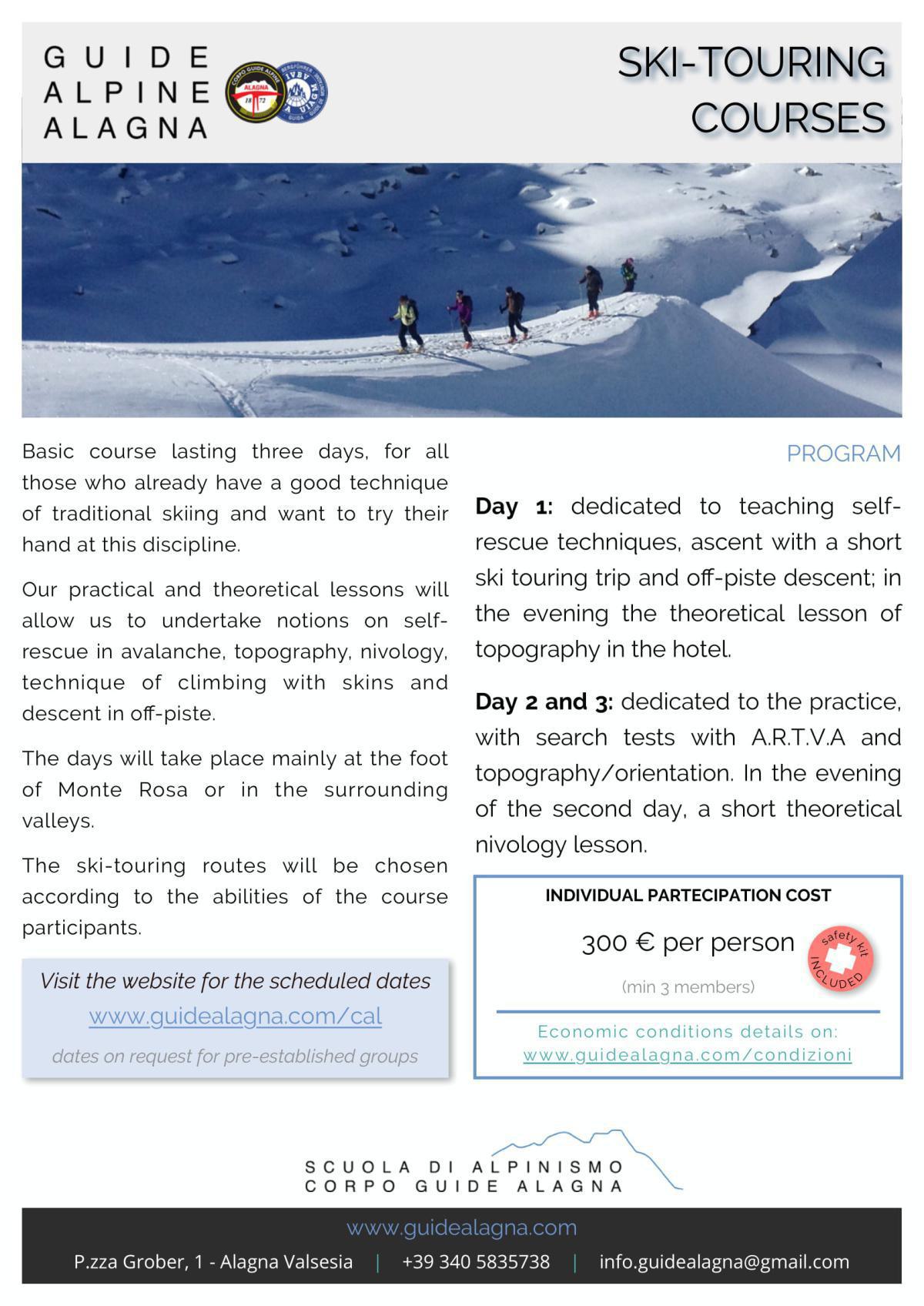 Freeride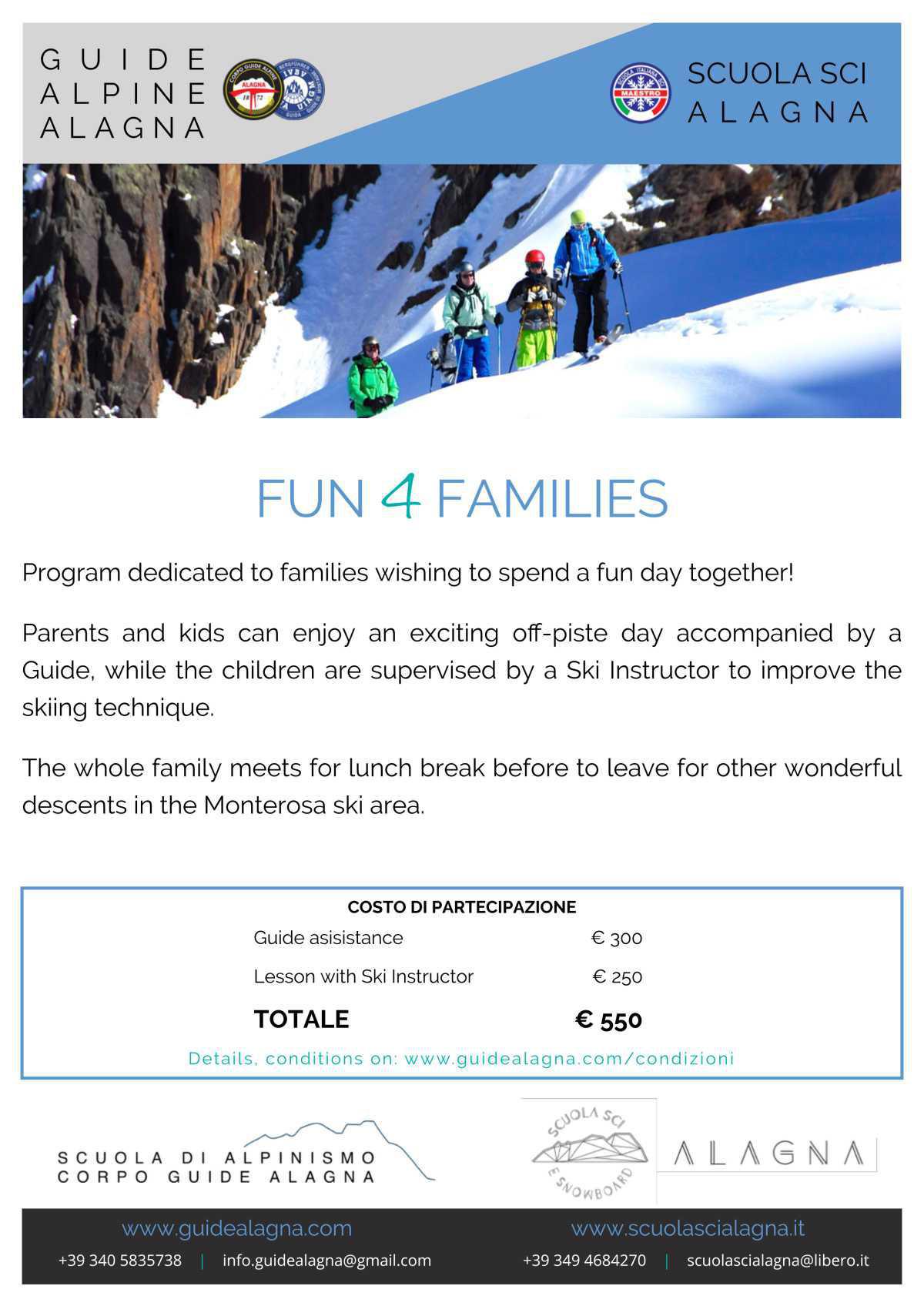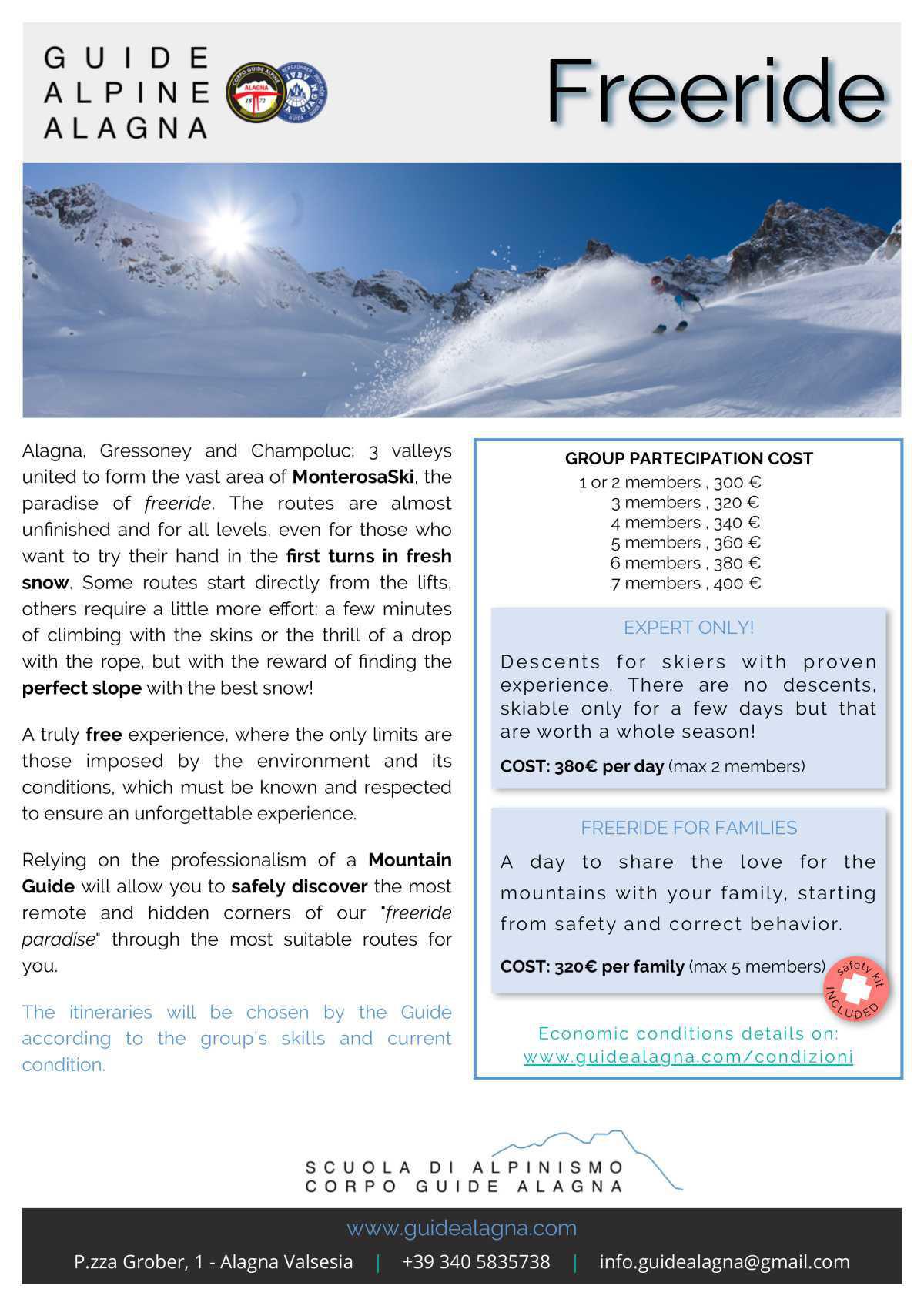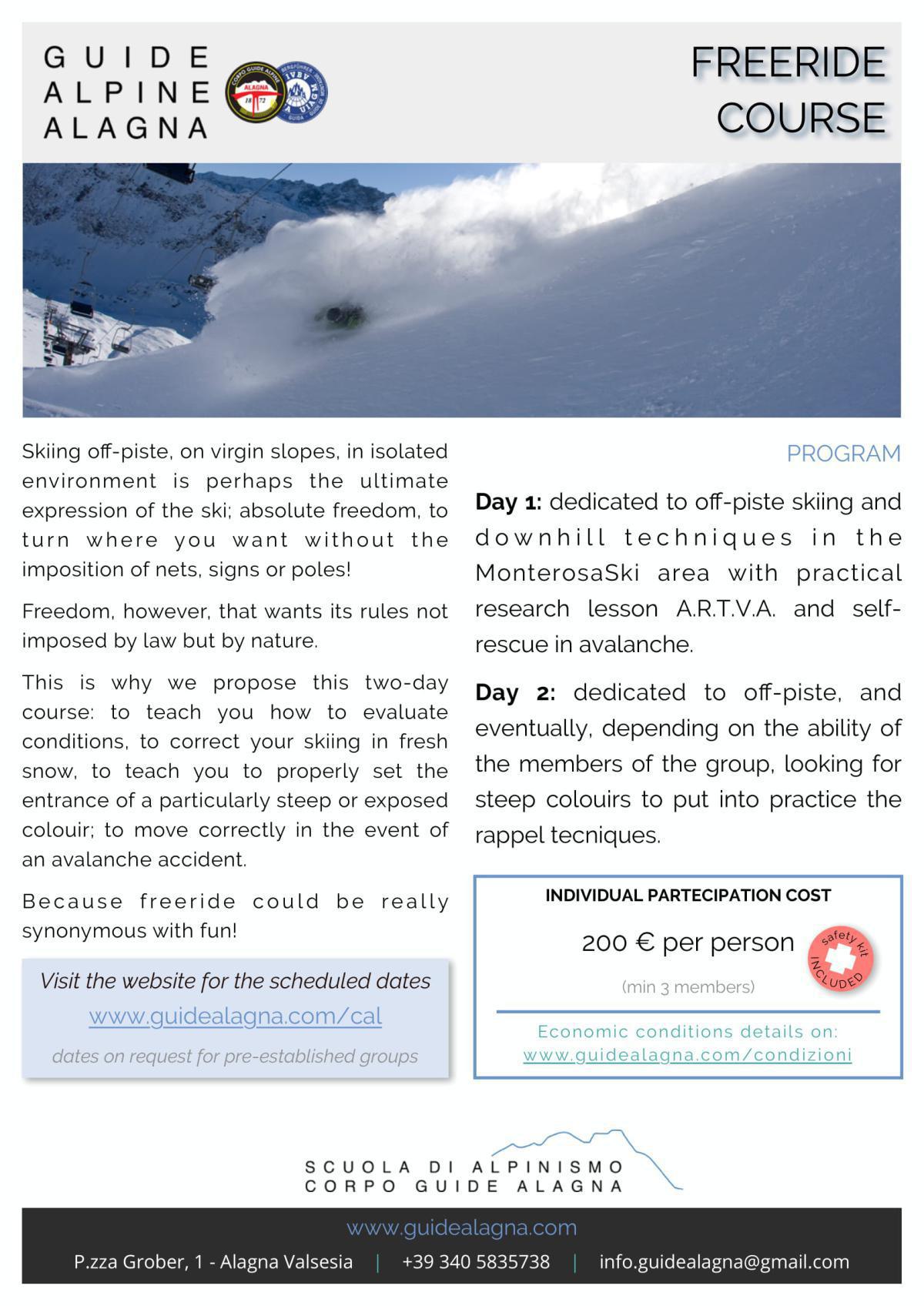 Margherita Hut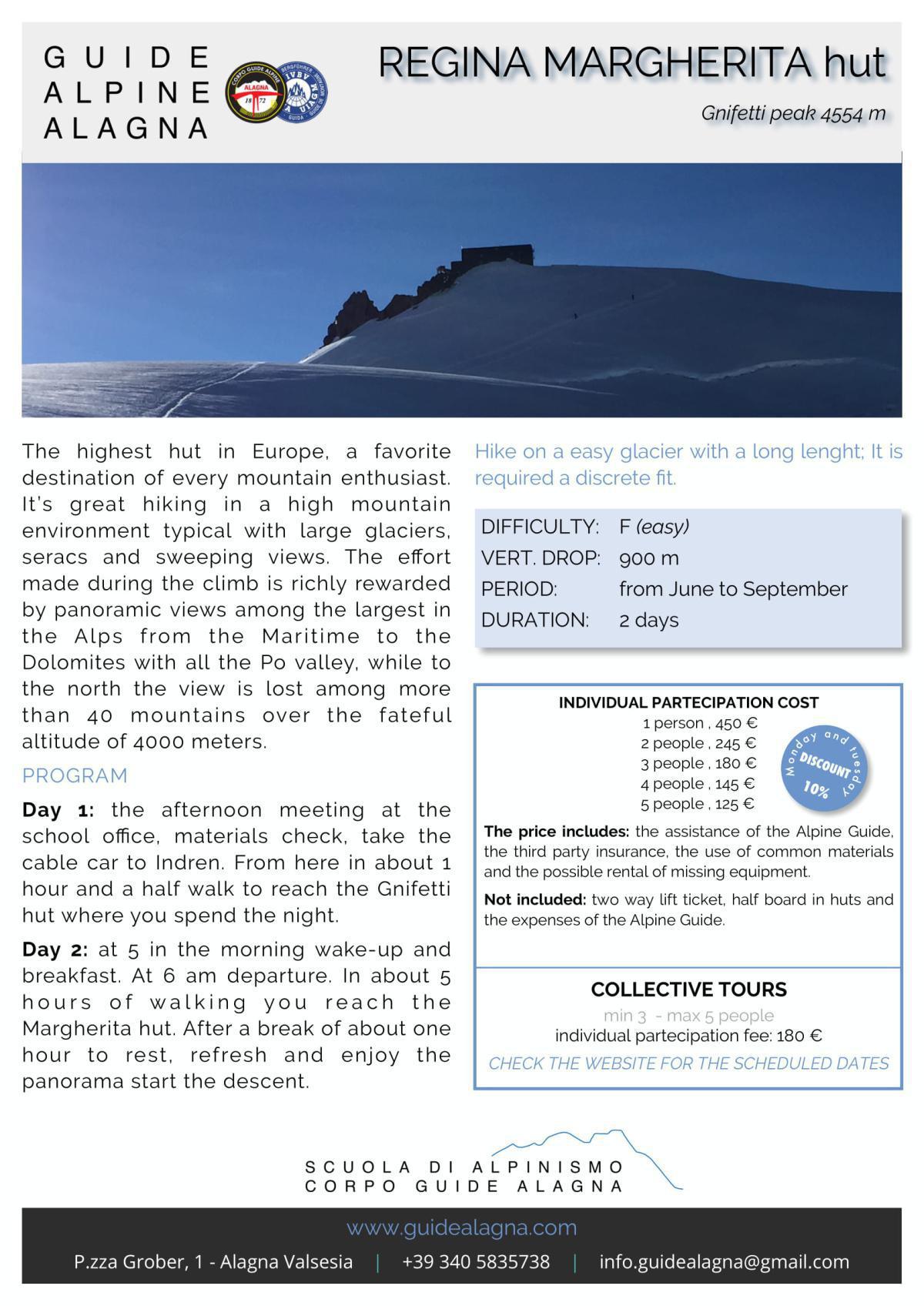 Last Minute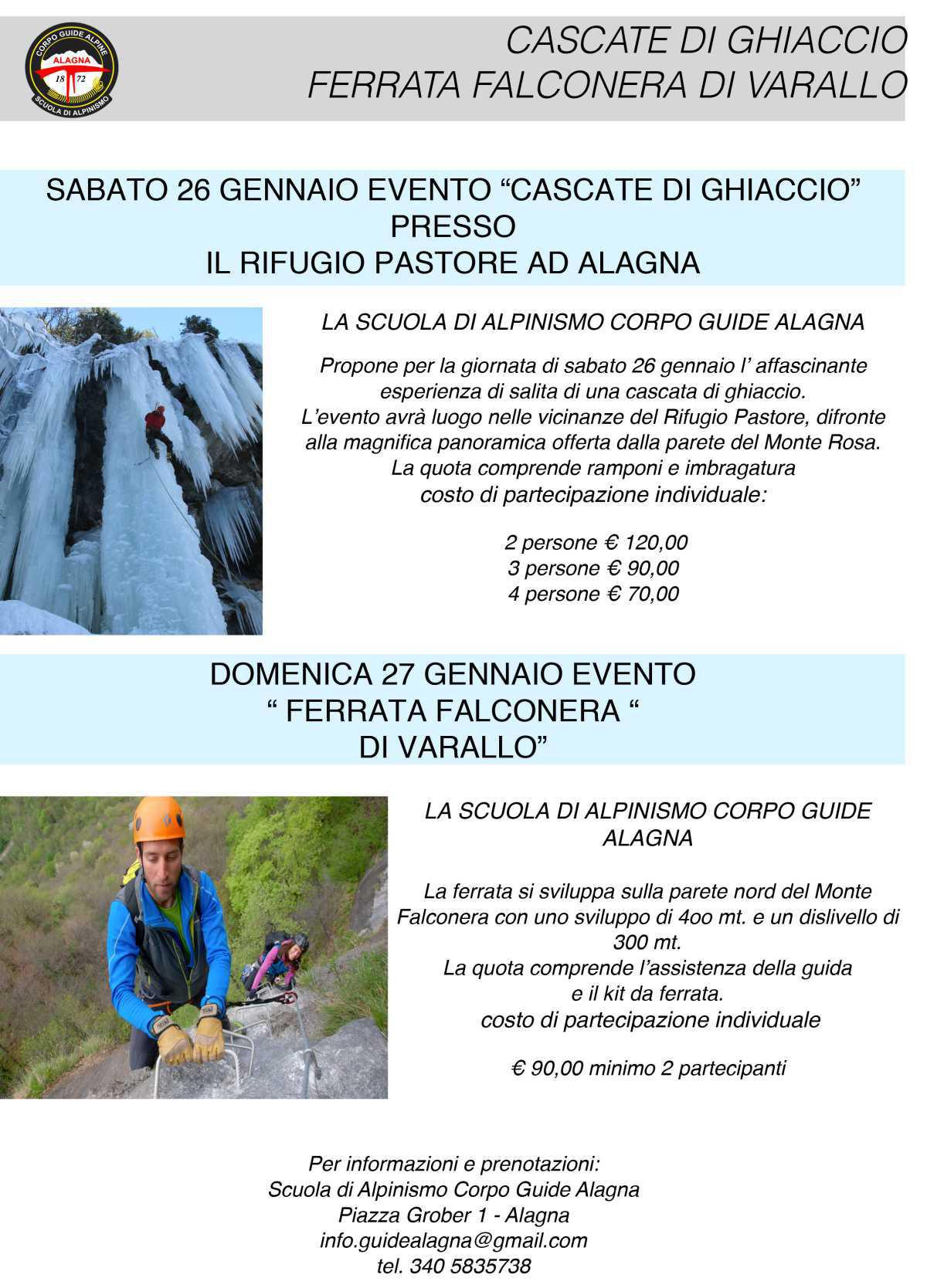 Jenuary 26:
The guides offer you the possibility to climb an ice waterfall near Rifugio Pastore.
The subscription fees are the following (traction cleats and climbing harness are included):
120 € two people
90 € three people
70 € four people
January 27:
Hiking trail in Varallo.
The subscription fee is the following (climbing harness kit and guide assistance are included):
90 € for two people minimum
For information and booking please call:
Scuola di Alpinismo Corpo Guide Alagna
Piazza Grober 1 - Alagna
info.guidealagna@gmail.com
3405835738